But what is worth this restaurant next to the Bastille, offering traditional French cuisine? Here is my Brasserie Rosie review
Brasserie Rosie is a restaurant in Paris, Located a few meters from the Bastille square,  that combines traditional and popular French cuisine, in a "brasserie" style, open 7 days a week.
The two founders of this Parisian restaurant, Juliette Cerdan and Kevin Caradeuc, both come from Big Mamma, and focus on the quality of the products and the home-made. They work directly with 130 producers in France.
What we thought of the Brasserie Rosie restaurant
In general, the decoration of the brasserie is very original, a bit kitsch, signed by the English John Whelan, with beautiful crystal chandeliers hanging from the ceiling and a beautiful marble counter. There are a lot of pink details, corresponding to Rosie, but also to me, the Pink Parisian.
The receptionist found us a seat quickly, even though we hadn't made a reservation (highly recommended, the place seems super popular).
I was surprised to see that the reception staff and the waiters who work in this place are all very very young, they all seem to be students. Friendly service, and especially fast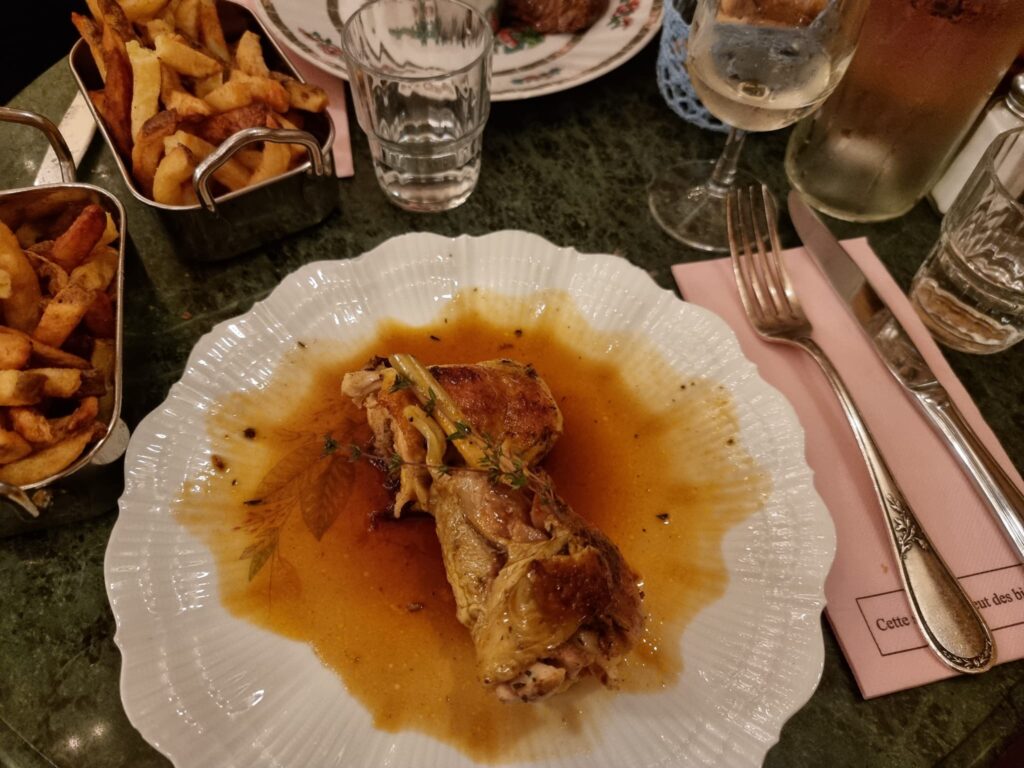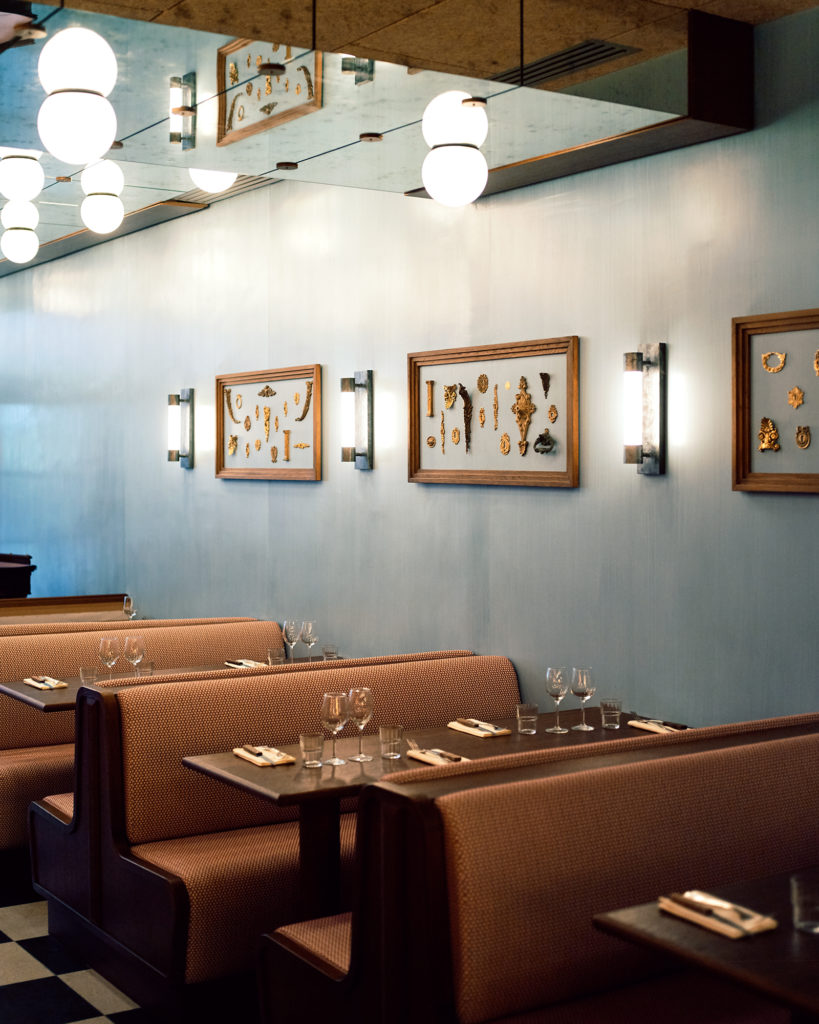 Verdict on Rosie's experience and food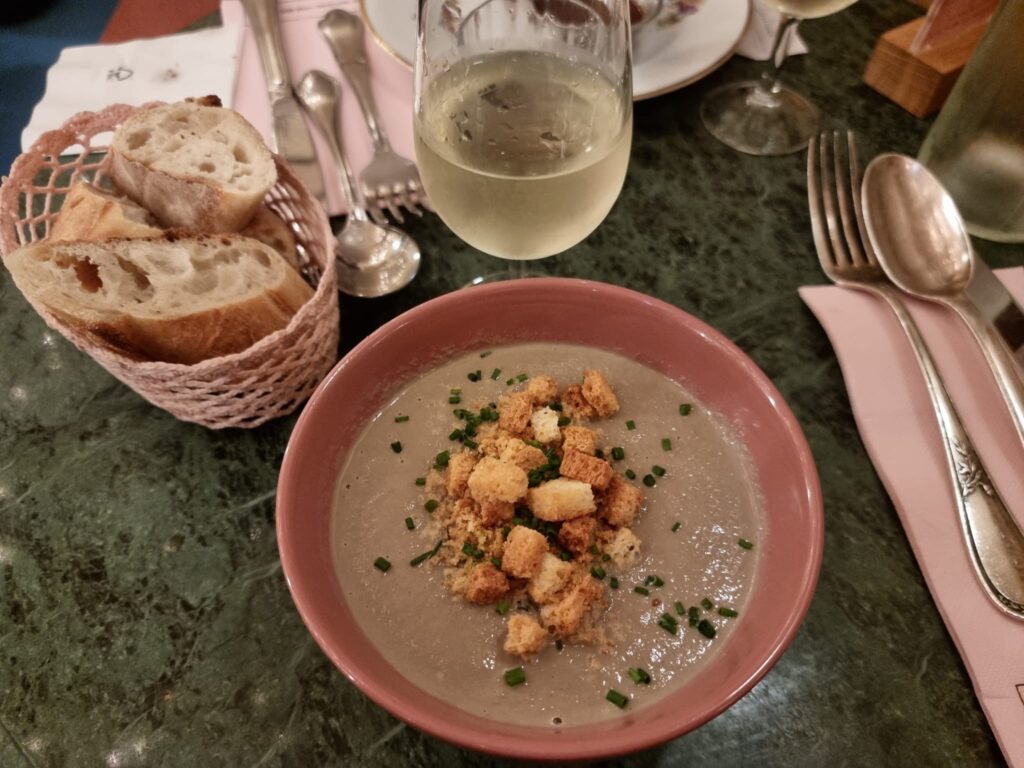 The original decoration creates a certain expectation, but the dishes themselves, apart from the velouté which was delicious, were disappointing. Mine even lacked salt, and ideally a sauce. The chicken sauce and the rest were average OK, but not sensational, very deceiving I would say.
The service is fast and friendly, but a bit of a chain. I almost felt pressure to finish quickly and clear the table.
The good thing about Rosie's restaurant: was a wide selection of wines and cocktails, which looked good too. 
This restaurant in the 11th arrondissement has a slightly noisy atmosphere. Preferable for an original outing with friends rather than a date.
Brasserie Rosie menu: what we tried
We chose a pork Chromesquis and a mushroom velouté as starters.
Our dishes, the butcher's piece, and the yellow chicken gigolette. Both were cooked at low temperatures and served with fries. For dessert, we chose the apple pie tatin revisited 50 Nuances Tatin.
Cromesquis of pork shoulder
The butcher's piece (flank steak).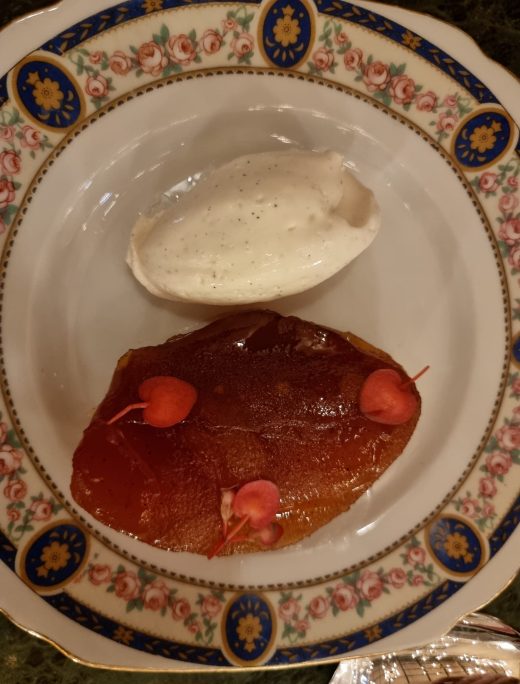 More information about the Restaurant Brasserie Rosie Paris 11e
La Parisienne Rose global review of Restaurant Brasserie Rosie