When I was looking for a traditional French restaurant to eat with a friend visiting Paris, I thought of Le Bouillon. I'll tell you about my experience at this traditional French restaurant in Paris at an affordable price.
Bouillon République opened its doors last November and, like its "big brother", Bouillon Pigalle, offers a multitude of traditional French dishes at very affordable prices.
Opened on the site of the Alsatian institution Jenny, famous for its giant sauerkraut, Bouillon République has retained the charm of the old establishment, with its carved woodwork, floral carpeting and globe lamps.
A restaurant serving traditional French cuisine at a very affordable price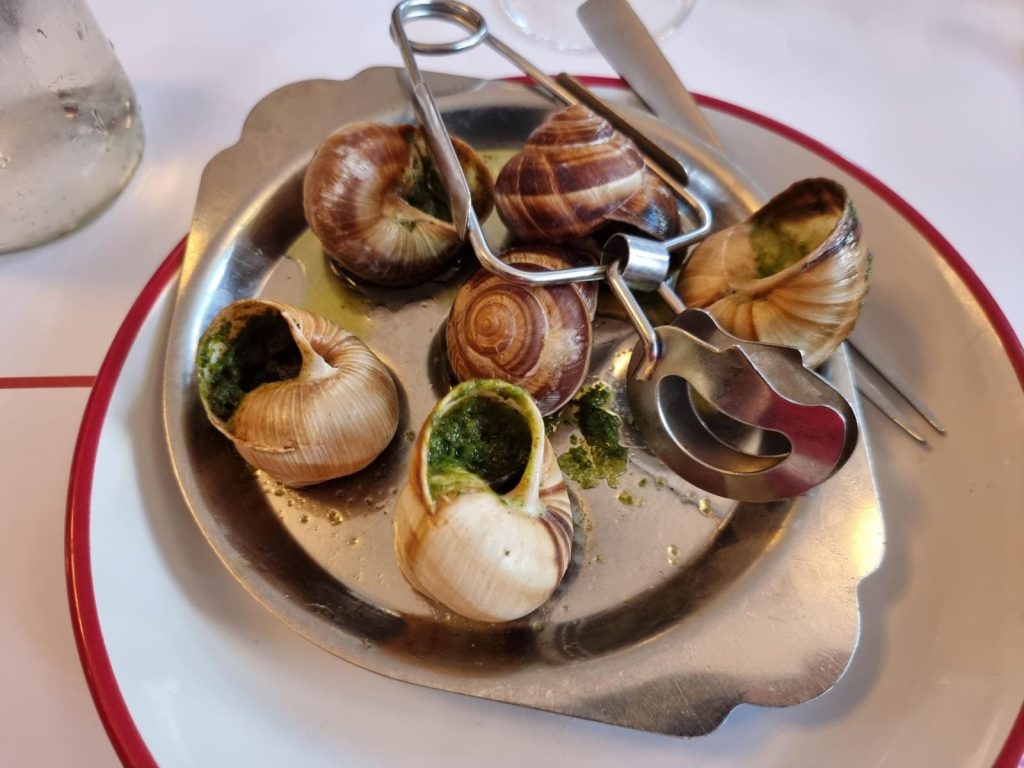 On the menu, starters that don't exceed €9, including the traditional egg mayonnaise also offered in a truffle version (my friend's choice), leeks with vinaigrette, marrow bone or the unavoidable snails and their butter (my choice of starter, no judgements).
The choice is difficult when it comes to traditional French dishes, whether it's sauerkraut, onion soup au gratin with Cantal, duck confit and Sarlatan potatoes, skate with capers and mashed potatoes (my choice), knife sausage and mashed potatoes and, of course, the suggestion of the day. The price of the dishes does not exceed 12 euros.
Traditional French restaurant in Paris
Later we are ready for the desserts, which are also very french traditional desserts: lemon tart, Profiterole, Petit Gateau with cream, Crème brûlée (our choice), floating island with pink pralines and others.
In total we paid 22 euros each with starter, main course, dessert and drink (non-alcoholic). An incredible price for Paris! I highly recommend this little gem of traditional French cuisine that is affordable for everyone.
La Parisienne's tip: this parisian restaurant is quite famous, so remember to book on their website (they don't make reservations by phone).
BOUILLON RÉPUBLIQUE
39 Boulevard du Temple
75003 Paris
01 42 59 69 31
Open time: Every day from 12:00am – 12:00pm